Sochi Olympics & Paralympics opening and closing ceremony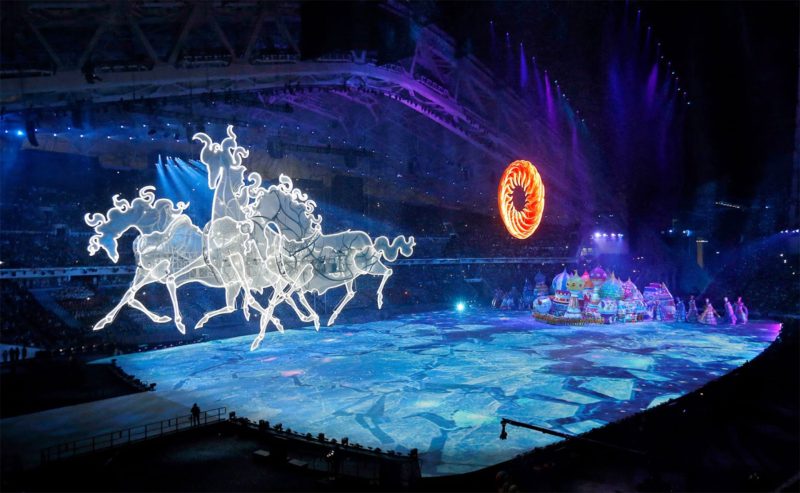 The opening ceremony of the Sochi Olympic Games was a spectacular tribute to Olympism and a celebration of Russian history and culture. With a variety of performances showcasing the best of Russian culture, Multicolore was responsible for managing the technical direction of the aerial elements for the opening and closing Ceremony of the Olympic and Paralympic Games in Sochi.
Mandate
Technical direction services
Client
FiveCurrents / Balich Wonder Studio
Credit : FiveCurrents

Credit : FiveCurrents
Want to tell us about your project ?